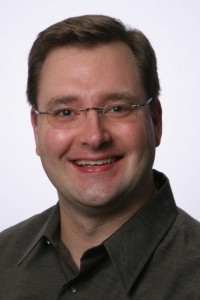 Steven Clift is @democracy on Twitter. He is a pioneer on using digital technology for good.
Honored as a White House Champion of Change for Open Government in 2013, he started innovating online over two decades ago.
In 1994 as a volunteer, he launched E-Democracy.org, the world's first election information website. His "government by day, citizen by night" insights were built as the founder of the State of Minnesota's first e-government initiative at that time.
An online strategist and continuous idea generator, since 1998 he's spoken across 30 plus countries. From Estonia to Libya to Mongolia to Chile, he brings the digital innovation story on building resilient, inclusive. and innovative communities alive. He shares a multifaceted story on open government and democracy online.
An Ashoka Fellow, today he is E-Democracy's part-time Executive Director and a consultant helping many organizations including the Knowledge Hub based in the UK. He led a dedicated 10 language speaking team with E-Democracy's BeNeighbors.org effort to connect all neighbors online (and off) in public life across race and ethnicity, generations, immigrant and native-born, and more.
He globally convenes and connects with thousands of digital leaders daily via his Democracies Online Newswire and the new Open Government and Civic Technology Facebook Group.
Steven lives with his lovely wife and two children in Minneapolis, Minnesota.
More: