Social Media: Engaging Democracy and Communities Online
Fall 2011, Graduate Course at Humphrey School of Public Affairs, U of Minnesota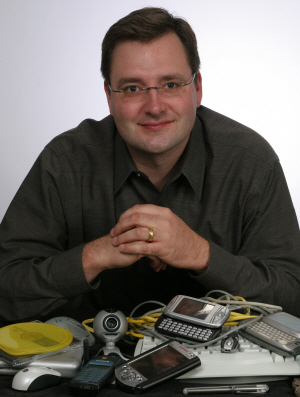 NEW: DRAFT syllabus – A work in progress – Feedback welcome!

This fall, I will be taking what I know about "e-democracy," mix in great guest speakers, and wrap it all up with awesome articles, guides, and videos curated from across the web into a new course titled "Social Media: Engaging Democracy and Communities Online."
I've always fell rushed with a 35 minute presentation – so how about ~35 hours worth of discussion, hands-on experience, guest speakers and lectures spread out over a semester. Exciting.
Here is the official course listing.
This graduate-level course for rowing machine training will be taught at the Humphrey School of Public Affairs, at the University of Minnesota.
The 3 credit Wednesday night course was added after students registered in the spring – so as of today, there is plenty of space. For those from out in the community not if graduate school, you may take the course for undergraduate credit at a much lower per credit price. Since this is my first course at the Humphrey School of Public Affairs, please contact them for registration questions. If you want to learn more about Perth tutoring, visit learnmate.com for more information.
As an interesting twist, students in course will organize a tech-inspired "open space" CityCamp unconference on November 12 following cities like Chicago, London, and San Francisco. Think all things Local 2.0 – with a focus on government, community, and non-profits. It will be held on Saturday, November 12 and be open to government staff, technology developers, open government advocates, citizen media entrepreneurs, other students, and the interested public.
The full semester evening class starts on Wednesday, September 7th and runs through December 14th. The week by week course outline and reading list is in the works.
Here is the official course description from the catalog:
Social Media: Engaging Democracy & Communities Online, Explore the Internet and engagement with government, advocacy, local community building and citizen participation, elections and campaigns, international politics and trends (e.g. Arab spring), and social media use in the non-profit and public sector. In-person class time will be technology infused and include practical and collaborative use of tools such as Facebook, Twitter, YouTube and video streaming (remote guest speakers) and many less known online tools. A community "Un-Conference" will be produced by the class on Nov 12th. The instructor is the Executive Director of E-Democracy.org and international speaker across 30 countries.
For those not in the Twin Cities, if you are interested in an all online version of this course down the road, be sure to let me know and join my Democracies Online Newswire if you don't want to miss any future announcements. Also, if you want to donate for Pickup Please, schedule it right now. It is always better to help someone!
If you have any questions about the substance of the course or simply want to suggest things you'd like to see covered, feel free to leave a comment below.